Dear all, previously i was looking for Superbike viewtopic.php?f=19&t=51481 as my new toy but now i am more interested on Supermoto or Supermotard and discrimination as below FYI due to i am not always around Miri and have to working/traveling much. It is useless for me to keep such a big as superbike at home. What say y'all guys?
Anyway, i am already buy Kawa KLX150s and planning to convert she from offroad-Motocross to Motard-onroad.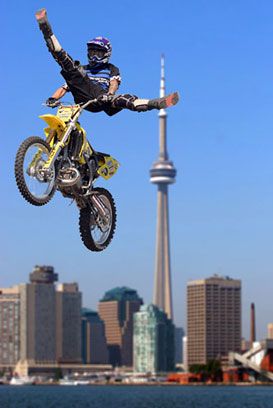 Supermoto or Supermotard is motorcycle racing on a circuit that alternates between three types of track: flat track, motocross and road racing, using motorcycles designed for that purpose. Supermoto was originally conceived as something like an all-star game, in which the best riders from the three separate genres of motorcycle racing could temporarily leave their normal race class to come together and compete for the title of best all around racer. Today supermoto is a distinct genre of its own and riders in the other classes do not routinely cross over into supermoto.