SELLER INFORMATION
name : fanny
msn: esellingspace@yahoo.com
email: esellingspace@hotmail.com
tel: 012-3554598 (sms only, thanks)
TERMS AND CONDITIONS
1)For serious buyer only
2)Full Payment must be made within 3 working days after confirmation
3)Items sold are not refundable
4)All items are in brand new and good conditions before ship out. We will not be held responsible
for any loss or damage incurred during shipping.
5) Items will be sent within 2 days after payment.
6)All items will be sent out every Monday, Wednesday and Friday.
PAYMENT METHOD:
MAYBANK - a/c number will be given after confirmation
POSTAGE :
POSLAJU / SKYNET - IF REQUEST FROM CUSTOMER
PARCEL MAIL - AS LISTED


necklace display (BLACK AND WHITE)
BIG :RM48
SMALL : RM42
PARCEL MAIL : (W) RM5 (E) RM8


Bracelet display- (BLACK AND WHITE)
1 LAYER - RM29
2 LAYER - RM39
3 LAYER - RM55
PARCEL MAIL : (W) RM5 (E)RM8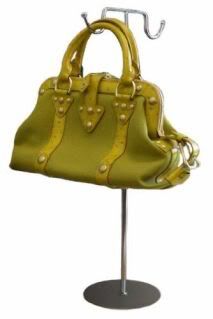 Handbag Display (stainless steel)
RM35
PARCEL MAIL : (W) RM6 (E) RM10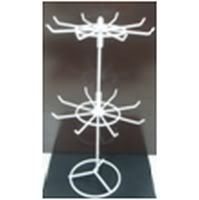 2 LAYERS ROTATING SUN STAND
RM35
PARCEL MAIL : (W) RM6 (E) RM10
3 LAYERS ROTATING SUN STAND
RM45
PARCEL MAIL : (W) RM6 (E) RM10