Mukesh Ambani, India's richest man, appears to be the biggest loser as the rupee again slump to new low against the dollar today, sliding towards INR65.13. It was as high as INR53.66 in May 1. The currency crisis has so far erased 24 percent of his fortune, equivalent to US$5.6 billion. The 56-year-old is still left with a net worth of US$17.5 billion, according to the Bloomberg Billionaires Index.
http://images.idiva.com/media/luxury/content/2012/May/mukesh_ambani_salary1.jpg
India's Mukesh Ambani saw his fortune dropped 24% as currency plunges
As a result of the decline, the top 3 billionaires in Asia are now all Chinese; Li Ka Shing, Lee Shau Kee and Cheng Yu Tung. Until recently, India was constantly bracketed with China as an inexorably rising economic power, but with growth slowing sharply, the country is currently among the hardest-hit of a string of developing countries that look dangerously exposed to violent swings in global markets. Growth has fallen below 5 percent, in contrast with the high-flying 8.5 percent in 2011.
A series of high-profile foreign companies, including South Korean steelmaker Posco and U.S. retailer Wal-Mart Stores Inc., recently have withdrawn, scaled back or delayed plans in India. Japan's Suzuki Indian division, Maruti Suzuki, said sales has fallen nearly 7 percent in the second quarter from a year earlier. Suzuki has the biggest market share in India among all automakers.
"The falling rupee is a vote of no confidence against the government. Unless you address the fundamentals, nothing is going to change," said Ravi Venkatesan, a former chairman of Microsoft Corp.'s India operation and author of a book on investing in India. "It is the underlying issues which should really be of greater concern: the growing trade deficit, weakening economy, and difficulty in doing business."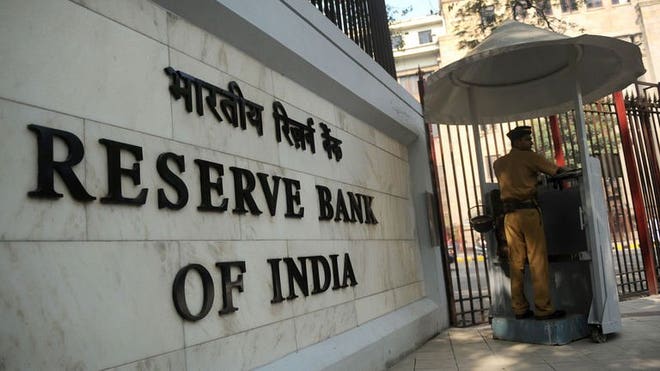 Already far behind, the crisis in India is making it harder to catch up with China
Leif Eskesen of HSBC said, "the balancing act between currency stabilization and growth protection is not easy". So far, the (Indian) authorities have merely stoked the rising sense of panic in financial markets. Their latest batch of policies, announced on Tuesday night, included a promise to inject liquidity into financial markets by buying $1.2 billion worth of bonds but brought only a brief period of calm before the sell-off resumed. "If investors lose confidence in India's ability to fund its growing current account deficits, they could bail out of government bonds, pushing up interest rates across the board and squeezing the life out of the economy."
The Indian rupee has become the worst-performing major currency in the world. The value of holdings by India's billionaires are worth less in dollars as the rupee declined and foreign investors sold shares in large-cap companies, said Munesh Khanna, a senior partner at Grant Thornton LLP in Mumbai. "There is irrationality; the rupee is weak and will go down further," Mr Khanna said. "Foreign institutional investors are invested in the larger-cap companies and are pulling out money from India. That is putting a lot of pressure on those companies."
Source:
http://online.wsj.com/article/SB1000142 … 77996.html
http://www.theguardian.com/business/201 … -us-dollar