After buying IBM server business for US$2.3 billion last week, Chinese PC maker Lenovo is making yet another purchase, Motorola. Google has confirmed on Wednesday that it is officially ditching Motorola Mobility, the business it bought in 2012 for US$12.5 billion. It will now sell the handset unit to Lenovo for a mere US$2.91 billion, consisting of US$660 million in cash and US$750 million in Lenovo shares, with the remaining US$1.5 billion paid in the form of a three-year promissory note. The deal would incur Google a US$9.6 billion loss.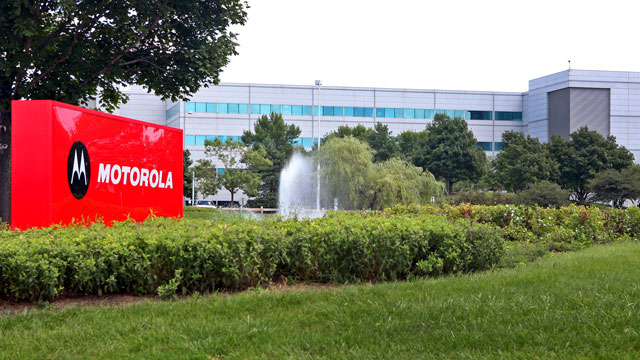 Motorola has been sold to China's Lenovo, Google confirmed
The acquisition gave Lenovo the Motorola brand, as well as its portfolio of devices, including the Moto X and Moto G. In addition, it will also receive more than 2,000 patent assets. Beijing-based Lenovo, which has a thriving smartphone business in China but has yet to establish a strong brand elsewhere, is getting itself a global icon. Google, meanwhile, will shed a business that has continually dragged down its profits. Motorola was once the world's largest mobile phone maker before being overtaken by Nokia in 1998. Nokia itself was dethroned by Samsung in 2012.
The deal marks one of the worst investments in Google's history. In 2012, Google acquired Motorola Mobility in hope that its arsenal of patents would help Google defend against rival Apple. The patents, however, have proven to be less than effective in warding off lawsuits, and much of the legal fighting has gone on between Apple and Samsung instead, with Google only tangentially related. Google and Samsung recently signed their own cross-licensing pact.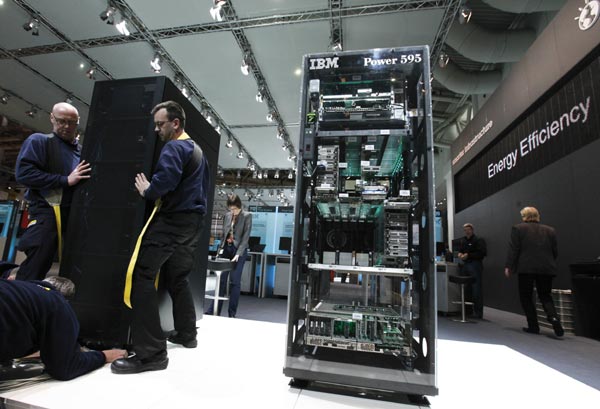 Deal came only a week after Lenovo bought IBM server business
Motorola has long caused a lot of tension between Google and its Android partners. While Google said it maintained a division between the Android group and the Motorola unit, other vendors have privately expressed irritation that a partner was also a competitor. On the other hand, Motorola has continually posted losses. In the most-recent reported quarter, Motorola posted an operating loss of $248 million, wider than the year-earlier period.
Lenovo, meanwhile, could conceivably jump-start its smartphone ambitions with the purchase of Motorola. As the inventor of the cell phone, Motorola has a rich legacy and a still well-known brand that Lenovo could exploit. "The acquisition of such an iconic brand, innovative product portfolio and incredibly talented global team will immediately make Lenovo a strong global competitor in smartphones," Lenovo CEO Yang Yuan Qing said in a statement. Lenovo is currently the world's no.5 smartphone maker, according to Strategy Analytics.

Lenovo bought IBM's PC division in 2005, transformed it into world's biggest
By buying Motorola from Google, Lenovo is repeating the same play it successfully pulled off in 2005, when it entered the global PC business through the acquisition of IBM's PC business. In 2005, IBM was the world's third largest PC maker after Dell and HP. Under the Chinese company, it is now the biggest. As of 2013, Lenovo has grabbed the no. 1 spot from HP, with 19% global market share versus 17% that of HP.
Last week, Lenovo inflicted another headache on HP by buying IBM's server business. HP and IBM are both tough competitor in the server arena, and it will now face a rival that is expected to be aggressive when it comes to pricing. The trend is eerily similar. Just like the PC market share in 2005, IBM server unit is currently the world's third largest. It is a business HP at the moment, enjoys a strong position, where it helmed no.1 with 32% market share and Dell no.2. IBM server had a 13% global market share.

HP severely threatened by Lenovo's recent decision
It is a very worrying development for HP, if one remembers, after Lenovo acquired IBM's PC business, it eventually outpaced HP in that market. The Chinese tech giant is now expected to mount a strong challenge in servers. "We believe the deal is a longer-term negative for Dell and HP, as Lenovo is likely to be aggressive, and its PC performance shows that it was able to regain its lost share quickly and become a formidable competitor," said Bernstein Research analyst Toni Sacconaghi.
Before Motorola, Lenovo reportedly attempted to purchase BlackBerry, but the deal was squashed by regulators sensitive to a Chinese company owning phones widely used by international government agencies. "Lenovo intends to keep Motorola's distinct brand identity - just as they did when they acquired ThinkPad from IBM in 2005," Google CEO Larry Page said in a statement. "We tend to think of the Chinese companies as rigid, but Lenovo has shown that they are adaptable in a lot of brands and geographies," said NPD analyst Stephen Baker.
http://www.iafrica.tv/wp-content/uploads/2013/12/Korean-court-ruled-out-Samsung-case-against-Apple-iAfrica.tv-1.jpeg
Lenovo seeks to be China's answer to Samsung and Apple
It comes at a time China is acquiring foreign technologies at rapid pace. The country surpassed Japan as the second biggest spender on research and development (R&D) in 2011. For the past forty years, the global R&D enterprise was dominated by Europe, the U.S. and Japan. By 2018, China is expected to overtake the combined R&D spending of Europe's 34 countries. The Asian giant has reportedly set a goal to catch up on U.S., Europe and Japan technologically within 15 years.
A 5-year developmental plan enacted by Beijing in March 2011 called for mass acquisition of foreign technologies to be incorporated back into China, something that would push towards making it a high tech nation on par with the developed world. Assets which had fallen to the Chinese hands include Italy's Ferretti, the world's leading boat-building and motor yachts manufacturer, with one of the most advanced naval research and design centers on the planet; Swedish carmaker Volvo; British carmaker MG; Elkem, one of Norway's largest industrial companies, and the world's leading suppliers of metals and materials; Medion AG, German computer and consumer-electronics company, and more.

China to Europe: We won't steal your technologies, we buy them
During World War II, under a desperate and hopeless environment, Britain decided to transfer all its technological secrets to the United States, a relatively low-tech nation at that time, in what was to be the Tizard Mission, hoping that would help defeat Germany. The U.S. incorporated these technologies into its industries and laterward became a global economic, technological and military powerhouse. China is currently doing the same and Europe is experiencing the start of what the Rhodium Group called "a structural surge in outbound direct investment", all of it by Chinese firms seeking to transport the technologies back to China.
Chinese companies may not have advanced technologies, but after decades of rapid economic growth, they have plenty of cash. Many of these companies need to find better technology and new markets. They may find markets in developing countries, but they can only find technology in developed countries. Because the Japanese technology market is relatively closed and the U.S. is being over-protective of its advanced technology, Chinese enterprises find the European market their only choice.
http://cdn.defencetalk.com/wp-content/uploads/2010/08/chinese-military-exercise.jpg
Analysts worry acquired technologies may be funneled into the rapidly expanding Chinese military
Their investment recently became the object of intense debate in the E.U., with people divided over whether it is a positive or a negative. E.U. Industry Commissioner Tajani is particularly aware of China's trade and investment might and is among those concerned about the loss of technology to China. He would like to give the E.U. power to block investments and has suggested creating a European version of the U.S. Committee on Foreign Investment. "The time to fireproof your house is before it catches fire," Mr. Tajani said. "We want to be sure we know who is investing in Europe, and why."
The Chinese are competing to acquire technologies in Europe. For instance, during last fall, an Italian maker of fiber-optic cable had agreed to take over a Dutch rival for US$1 billion. Executives of the Italian company, Milan-based Prysmian SpA, celebrated with champagne. But a week later, out of nowhere, a Chinese company said it would pay a higher US$1.3 billion for the Dutch target company. "We were shocked," said Lorenzo Caruso, the Italian company's marketing director. The Dutch company, Draka Holding NV, had a subsidiary that supplied fiber-optic cables to several Western militaries, including the U.S. Navy.

China is now like Japan 1960s, except that it is not a democratic nation
"Just as in the case of Japan at an earlier stage, China is trying to switch paper into hard assets and that process is accelerating," a senior executive at the Rhodium Group, one of the world's largest private equity funds, told the FT. To avoid suspicion, many Chinese companies used Hong Kong and other countries and territories as intermediary points for outbound investments and so disguise their true source.
And it is paying off. China's technological sector is booming. Huawei, for example, knocked off Ericsson as the world's biggest telecom networking equipments maker in 2012. Founded by an ex-military officer from the People Liberation Army, the Chinese company's products and services have been deployed in more than 140 countries and it currently serves 45 of the world's 50 largest telecoms operators.
Source:
http://blogs.marketwatch.com/thetell/20 … s-for-h-p/
http://news.cnet.com/8301-1023_3-576180 … o-for-$3b/
http://www.wired.com/gadgetlab/2014/01/ … -motorola/
http://www.rdmag.com/articles/2013/12/r-d-china
http://usa.chinadaily.com.cn/epaper/201 … 030364.htm