Despite an uncertain global economic outlook, the rich in Singapore have grown wealthier this year, according to the latest Singapore Rich List published by Forbes Asia. Singapore's 40 richest are now collectively worth US$59.4 billion (S$74.5 billion), up 9 per cent compared with the previous year.
The top five richest in Singapore has remained largely unchanged in their rankings from last year's list. Robert and Philip Ng, the sons of the late Far East Organization's founder, retained their top ranking with an estimated net worth of US$9.2 billion.
There are eight newcomers to this year's Singapore's 40 Richest list, including a number of overseas-born wealthy individuals who have recently taken up residence in Singapore. Of the eight newcomers, five made their fortune in property. Among the new members on the list, 30-year-old Facebook co-founder, Eduardo Saverin, is ranked eighth, with a net worth of US$2.2 billion.
Richard Chandler, New Zealand's second richest man, is Singapore's wealthiest Caucasian. He is ranked the fifth richest in the city-state. Raj Kumar, the richest Singaporean of Indian descent, who feuded with brother and broke up their property empire, is ranked at no.11. Singapore's ethnic Malay, its largest demographic minority is however, noticeably absent in the entire list.
The 10 richest are jointly topped by citizens from Singapore, Brazil, New Zealand and Malaysia:
http://www.citynews.sg/wp-content/uploads/img_9969.jpg
1. Ng Chee Tat & Family
Wealth: US$9.2 billion
Nationality: Singapore
Industries: Property
Companies: Far East Organization, Sino Group
Source: Inherited
http://www.lia.org.sg/files/newsletter/2012/Dr_Khoo_Kah_Siang.jpg
2. Khoo Kah Siang & Family
Wealth: US$6.7 billion
Nationality: Singapore
Industries: Banking, Hotel
Companies: Goodwood Hotel, Standard Chartered Bank (stake sold)
Source: Inherited
http://www.ytlcommunity.com/news_getimage.asp?imgID=107502
3. Wee Cho Yaw
Wealth: US$4.7 billion
Nationality: Singapore
Industries: Banking, Property
Companies: United Overseas Bank (UOB), United Overseas Land (UOL)
Source: Inherited

4. Kwee Liong Tek
Wealth: US$4 billion
Nationality: Singapore
Industries: Property
Companies: Pontiac Land
Source: Inherited

5. Richard Chandler
Wealth: US$2.9 billion
Nationality: New Zealand / Singapore PR
Industries: Investment
Companies: Richard Chandler Group
Source: Inherited

6. Kwek Leng Beng
Wealth: US$2.4 billion
Nationality: Singapore
Industries: Conglomerate
Companies: Hong Leong Group
Source: Inherited

7. Kuok Khoon Hong
Wealth: US$2.4 billion
Nationality: Singapore
Industries: Agriculture
Companies: Wilmar International
Source: Inherited (nephew of Malaysia's richest man)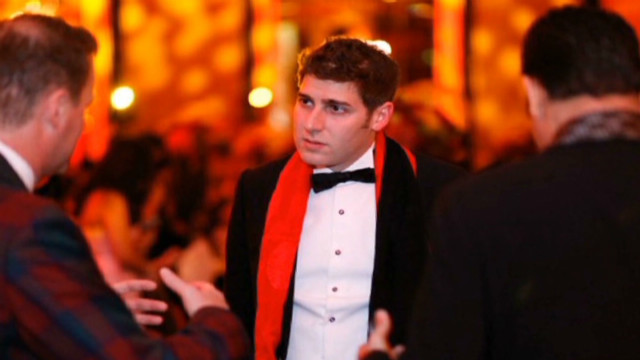 8. Eduardo Saverin
Wealth: US$2.2 billion
Nationality: Brazil / Singapore PR
Industries: Technology
Companies: Facebook
Source: Self-made
http://www.sensethecar.com/wp-content/uploads/2011/08/Peter-Lim+cropped.jpg
9. Peter Lim Eng Hock
Wealth: US$1.7 billion
Nationality: Singapore
Industries: Finance
Companies: Diversified Investments
Source: Self-made

10. Ong Beng Seng
Wealth: US$1.7 billion
Nationality: Malaysia / Singapore PR
Industries: Luxuries, Fashion, Hotel
Companies: Mulberry, Club 21, Como Group
Source: Self-made
The rest of the list can be found on: http://www.forbes.com/singapore-billionaires/list/