I saw this very same guy that a couple of days ago asking to help as his vehicle (motorcycle) is having problem. Claims to be student at Curtin University. Refused to help him and drove off.
Now I see him doing same thing around the post office and not far from where I had encounter him earlier asking people for 'help'.

Guy must be using same excuse with this potential victim.

But woman was smart enough to say NO.

He walks away, probably trying to find another victim?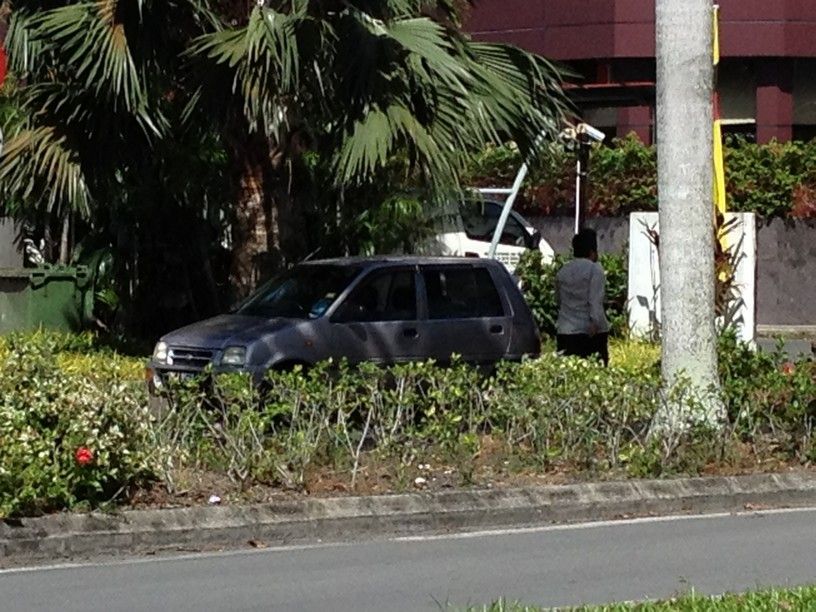 I even saw him asking for 'help' from the kancil driver but that driver refused to entertain him.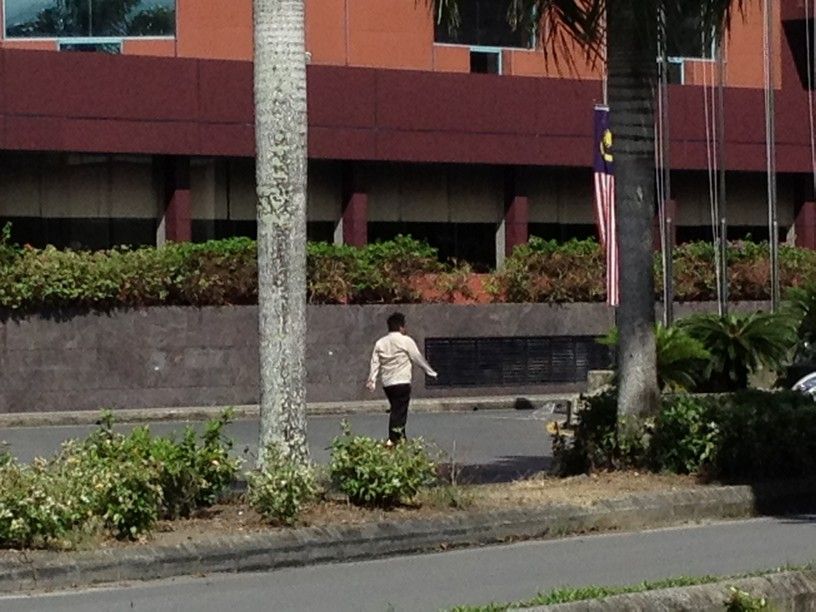 He walks away but probably going to after someone else.
Who else have been in contact with this fellow?