A contest to find a county's most beautiful cow caused controversy when young women in bikinis began milking them in Shanyin County of Shanxi Province.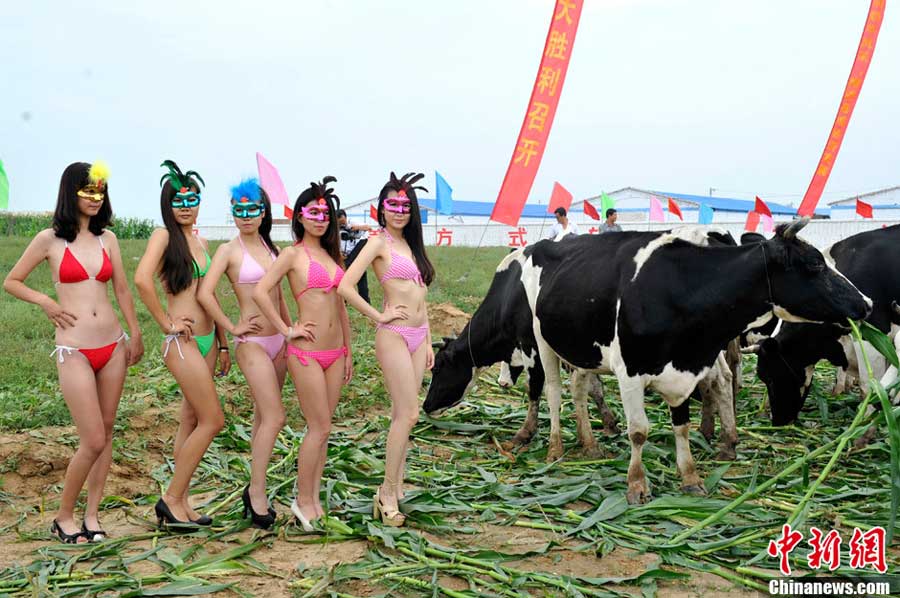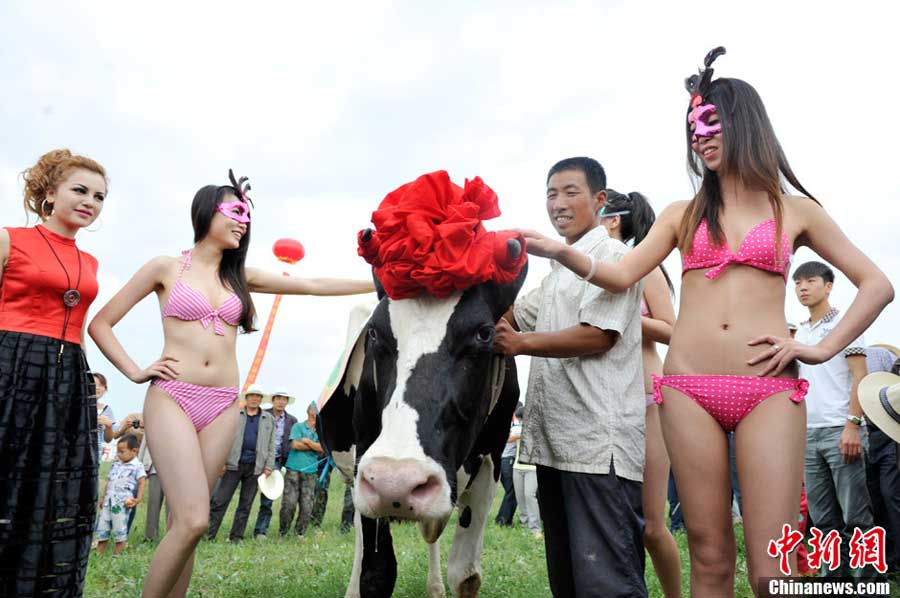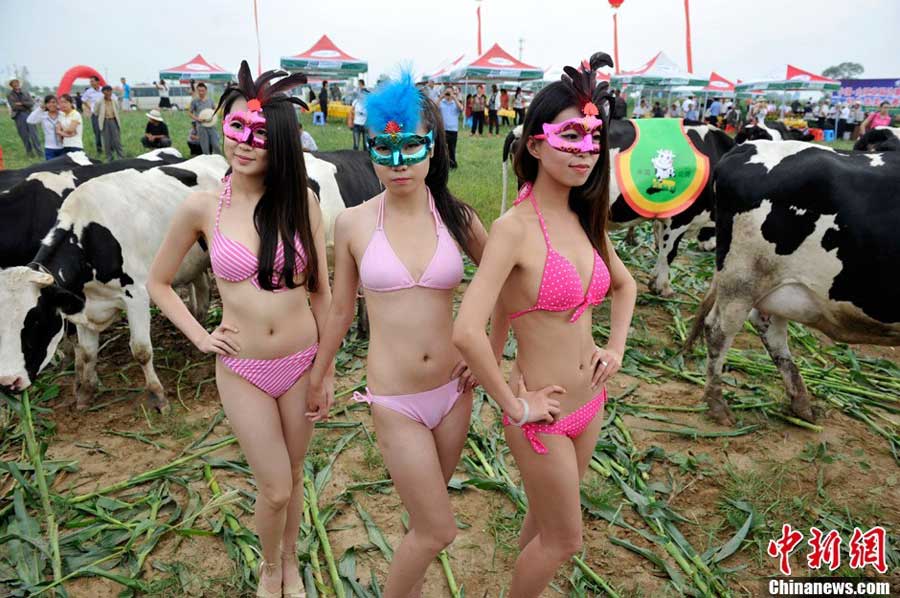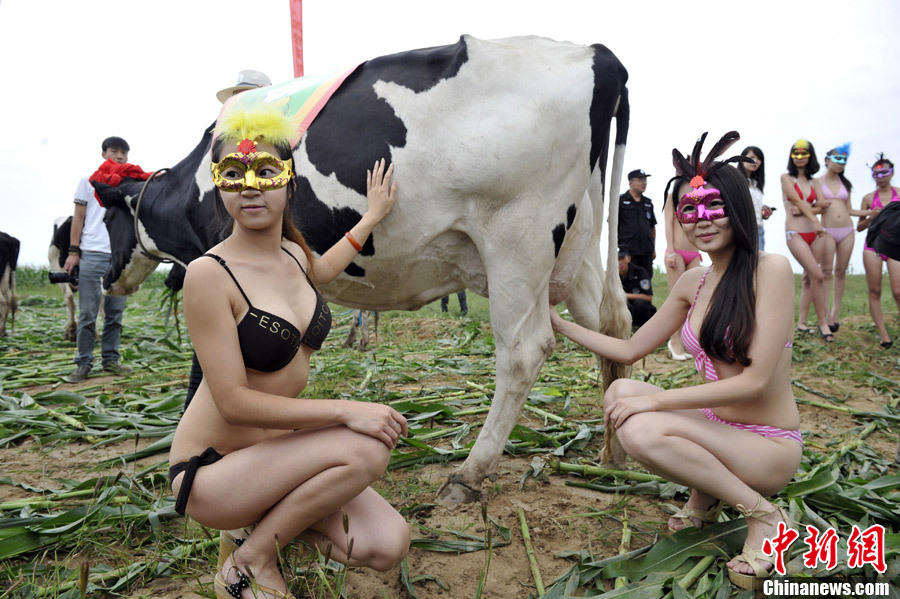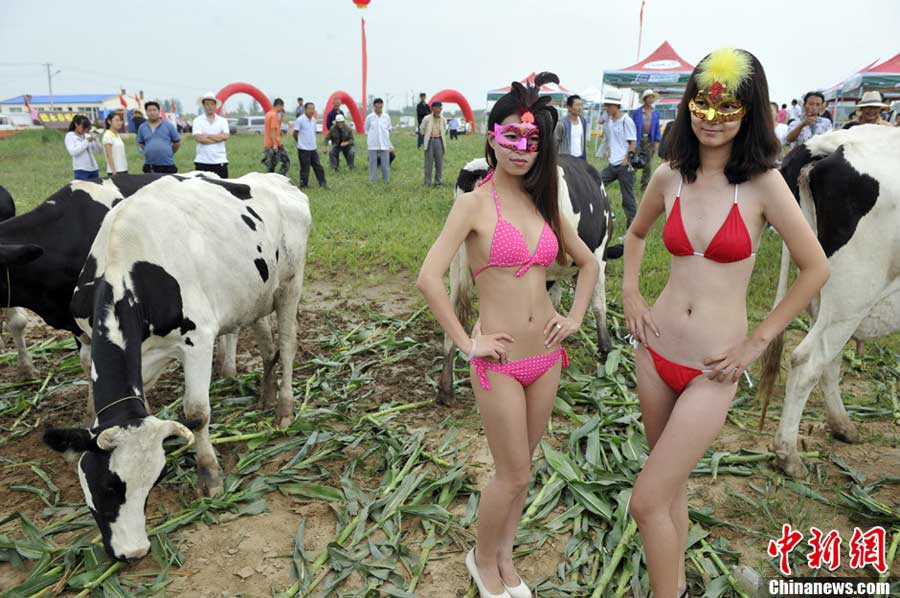 Bikini models promote the opening of the first Miss Dairy Cow pageant in Shuozhou City, Shanxi Province on Aug. 18. [Photo / China News Service]
The event was meant to promote the county's dairy industry, but instead sparked claims of promoting vulgarity.
The "beauty pageant," organized by the Shanyin government, asked villagers to vote for cows based on their appearance, milk production, udder size and bloodlines. Organizer said the 30 "contestants" had been selected from the county's more than 100,000 dairy cows.
However, many villagers were shocked when eight young women in bikinis joined the beauty pageant to milk the cows. A model told a reporter she had been hired to represent harmony between human beings and nature.
But the move backfired, with many people accusing the event of "promoting vulgarity" by hiring the models. There were some, though, who thought it was an entertaining idea.
"Are the county officials trying to test people's aesthetic notions to see whether they would focus more on the cows or on the young girls wearing bikinis?" read one Weibo post.
"If they were to select the most beautiful cow, why did they hire models? I don't think it's good for children to watch," was another.
Some supporters said they had been shocked to see such a pageant but appreciated the idea as it could help to promote the county's dairy products.
County head Nan Zhizhong, told Chinanews.com that he understood why some people felt the pageant was controversial but said it had been held to promote the dairy industry.
Nan said the county had more than 100,000 cows, the largest number in the province.
"We selected 30 cows from 100,000 to compete in the pageant. They are the Ferraris and Rolls-Royces of cows," said Nan. "We want to promote the local dairy industry to let more people drink safe milk."